About Us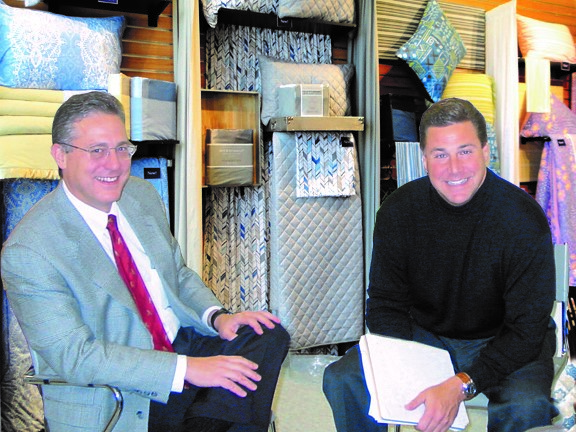 Our grandmother began her home textile and linens business in NYC. She dreamed that the tradition of quality that she brought from Europe would find a ready place here in her new home.
She made beautiful things, with care, and real value. Her label was her name, and it was pridefully sewn into each item. Her business grew and joined by our grandfather they prospered into the 1950s.
We wanted those same beautiful things and with her in mind we set out to be a maker of home textiles and linens with functional beauty, obvious quality, and actual value.
We make our products in the best way, correctly, and we do not take shortcuts. And so, we have been at the cutting edge of textile technology all this time. We were the first to make seamless organic cotton knitted sheets, and the first private company to be given the Supima Cotton license. We were part of the initial effort to recycle and reprocess water, first to use dyes without heavy metals, to bleach our cotton fabrics with biodegradable solutions instead of toxic chemicals, to reprocess our packaging, to recycle waste for energy, and to obtain internationally recognized approvals for safety and quality.
Today, it is our name which is pridefully sewn into every product.
Our family tradition of quality extends into everything. All our associates work at will; fairly and equitably. The same is required of our carefully selected suppliers.
We want our textiles to bring you pleasure but not at a hidden cost to our associates, to our world, or to you.
Whether you are looking for a cool crisp true percale sheet, or one of our trademarked and patent supported Micro Flannel® products we invite you to join all the others who have experienced our tradition of quality.
Jonathan and Douglas Shavel